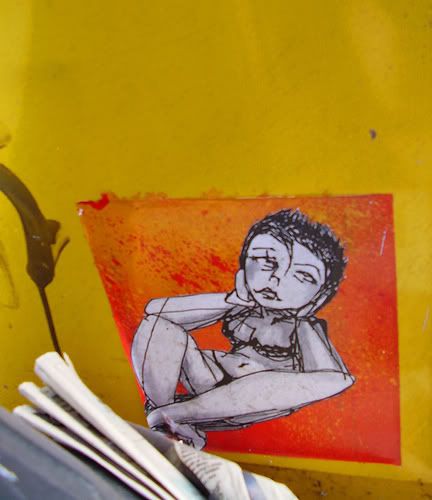 Newspaper box chick sits and waits for summer.
The Sprockettes had a weekend Invitational in November. Thugs from out of town came out with their tall bikes and their gang jackets. The weekend was all about bicycles, so I strapped on my rollerskates.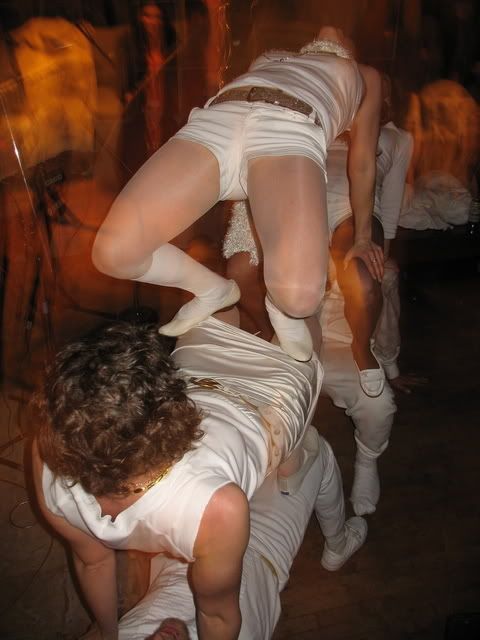 Show Me the Pink does the double crab stack with me as the keystone at the Children of the Revolution Festival this last January.